At The Tri-Cities Center for Cosmetic Dentistry, you'll find a team committed to the provision of excellence. From the gracious hospitality of Southern charm to an unwavering commitment to exceptional quality, an encounter within our care will be one you are sure to remember.
Yvonne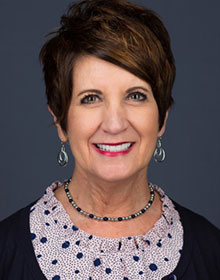 Scheduling Coordinator
I am the first and last person our patients see upon passing through the door to our office. My goal is always to greet and thank them in a way that stresses their value to us, not only as a patient but also a friend. I love coordinating the appointments on the schedule in order to be most productive for our office and to benefit our patients' busy schedules. Dr. Sanders is not only incredibly gifted in her profession, but she also takes the time to know each patient on a personal level, which explains the extreme loyalty of our patients. Anyone who comes into our office quickly realizes how much we all care for one another. I have been a team member since 2007.
I have been married to David since 1979. We have two daughters, Stacey and Christie; two son-in-laws, Jordan and Ethan; and four grandchildren, Connor, Jack, Amelia and Barrett. When I have free time, I enjoy walking, biking, yoga, going to music concerts, and attending plays at area theaters. I am a member of Calvary Baptist Church, Kingsport Chamber of Commerce and Junior League of Kingsport. .
Leigh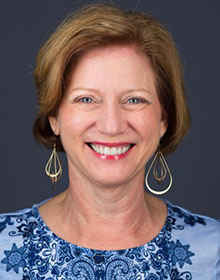 New Patient and Complex Case Coordinator
I enjoy meeting new patients and helping Dr. Sanders develop treatment plans. I am the patient advocate who coordinates all phases of treatment, beginning with our treatment conference (which defines chronological stages and financial obligations), as well as scheduling coordinating appointments with specialists.
I am honored to have been a part of this team since 2005. I love what I do and am most thankful to serve under the leadership of Dr. Sanders: someone who is not only an excellent dentist, but also an incredible team leader. She respects each member of our team and encourages us to step "outside of the box" in our own areas of leadership. Truly, our team enjoys one another and our patients. Laughter is the sound most often heard when you stop to listen in our office!
My husband, Bob and I live in Kingsport. I have three grown sons and three wonderful daughter-in-laws! I have been blessed with five grandchildren: Lochlan, Leyton, Lewis, Owen, and MacKenzie. As of 2018, we also have 3 wonderful step-grandchildren: Alexis, Nathaniel and Keira. I am an avid reader and travel for leisure. I am a member of Holy Trinity Luthern Church and am active in many church activities, including choir and cooking for our Sunday Meals on Wheels program.
Gretchen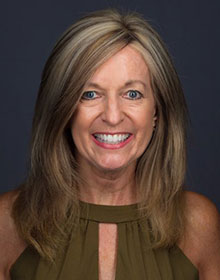 Registered Dental Hygienist
I help our patients achieve their personal ideal level of oral health by providing a variety of preventive and assessment procedures. In addition to my BS degree in dental hygiene, I have practical experience in the dental field from subbing at various offices throughout the region, as well as working for five years at another office. I've loved each opportunity I have been given, but found my perfect fit with Tri-Cities Center for Cosmetic Dentistry.
One of the best parts of our office, and what you'll notice when you first come here, is the warmth and camaraderie of our staff and our dedication to providing quality care in a relaxed atmosphere. I love working for Dr. Sanders because of the emphasis she places on continuing education for both herself, and her team, in striving to be the best. The result is that we are always enhancing our skills, which ensures that each patient receives the quality care they expect and deserve.
I live life by the motto, "work hard, play hard." I give my career 100%, but during my time off, I travel often and spend lots of time with my family. I have three adult children and grandchildren who keep me busy and entertained. Additionally, I love to run, exercise, and surround myself with wonderful, positive friends. I am a member of First Baptist Church of Kingsport and the Junior League.
Reneé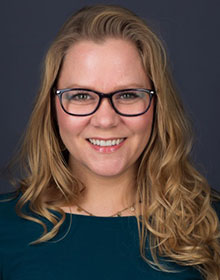 Registered Dental Assistant
The first time I walked into Dr. Sanders's office, I knew there was something very special about it, and that is what I desire each of our patients to experience. I feel so blessed to be a part of a team that strives to give their very best.
I am a registered dental assistant at this office but am also known as a NINJA. (No, I'm Not Just an Assistant.) I attended Northeast State to attain my associate's degree in applied science and graduated from the dental assisting program and received the Outstanding Student Award. I was very fortunate to be hired by Dr. Sanders before the completion of my program.
I am so honored to work with the very knowledgeable, genuine, and goal-oriented ladies in our office who set each other up for success on a daily basis. I enjoy the constant challenges of our level of dentistry and the interaction with our wonderful patients. I am also blessed to have found my partner in life, Donnie, with whom I share a blended family that consists of three daughters and a son. We have two shelter dogs who are lab mixes, Huck and Zoe, and also a cat, Katey Purry.
Leslie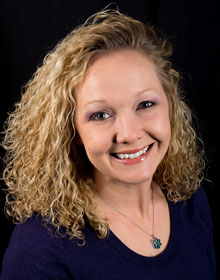 Registered Dental Assistant
I feel so blessed to be working with Dr. Sanders and the wonderful ladies at her office. You can feel the joy and genuine care for each patient. Each patient is treated as an individual and made to feel as comfortable as possible. I felt the high level of patient and staff care the moment I walked through the doors.
I have a passion for patient care and helping patients have the best dental experience possible. Patient education is also very important. I feel the more informed the patient, the better the outcome they will experience.
I live in Kingsport with my husband Ershal and two daughters, Destini and Magdalyn. I enjoy exploring the outdoors and scrapbooking.
Rachel
Registered Dental Assistant
Accepting the position in Dr. Sanders office in 2020 is the best decision I've ever made — the second best was going back to school so I could work for such a wonderful practice!
I became a Registered Dental Assistant after graduating with honors from the Ross Medical School in Johnson City. My goal as an assistant is to further my knowledge so that I may assist Dr. Sanders in providing our patients with an exceptional experience.
I grew up on the Jersey shore where lived in the Adirondack Park. I recently located to Tennessee in 2016. I have two children, two cats — Dokkaebi and Artemis — and dog named Ember. Lenore, my oldest, is studying to be a medical assistant. Luke, my youngest, is attending high school. My hobbies include reading, sketching, and painting with watercolor.