At the Tri-Cities Center for Cosmetic Dentistry, one of our core values is "compassion." As such, we consider it our responsibility to serve and give back to our community with joy.
Therefore, you're sure to see us out and about, in the community — rolling up our sleeves and getting involved!
Whether through active participation or donations to community events and charitable causes, we believe in the ministry of giving to serve and benefit others. In 2015, Dr. Sandes was awarded the Milligan College Leaders in Christian Service award.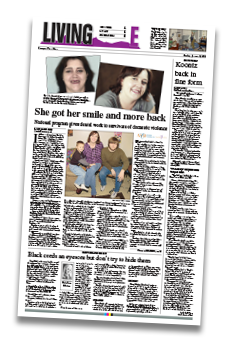 One of our greatest joys is our participation in the AACD's Give Back a Smile program. The mission of GBAS involves assisting in the rebuilding of the lives and the dignity of the survivors of domestic violence through compassionate cosmetic dental services and support programs.
Twice, Dr. Sanders and her team have had the privilege of restoring a smile, at no cost, to a victim of domestic violence. We invite you to learn more about the Give Back a Smile Program.